"Behaviour is good. Pupils say that they feel safe in school. They have positive attitudes to their learning and apply themselves diligently to their work."
Down Ampney is a welcoming and inclusive community where everybody has a sense of belonging and is loved as a unique individual. Each child's journey is an open book that we enrich with learning opportunities, memories, and friendships. We empower our community to flourish through positive relationships and experiences in order that we live life in all its fullness while developing the confidence we need to have an impact in our changing world. 
  Our core values are Respect, Courage and Trust.
Our Motto
Belonging, Empowering and Succeeding Together – being the BEST we can be every day.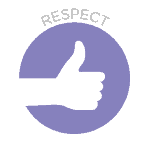 Respect – Love and value everyone as God does. 
Respect is about valuing everyone and everything and celebrating our differences. We are all God's people and we all matter. Respect involves taking responsibility for each other and speaking and interacting with others in a courteous manner. Matthew 7:12 says "Treat others as you would want them to treat you." Respect is about being honest and trustworthy. It is about looking after belongings, equipment, the school and our environment. You gain respect by giving respect.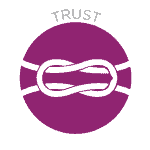 Trust – Trust is the very essence of faith 
Trust is essential to building positive relationships. It is rooted in truth, and will grow through consistent experiences based on honesty and integrity. Trust is a really important value. It is earned. If we do not trust someone it is very hard to build a good friendship with them. Trust is central to society and living together in harmony. Trust is central to our community. When we work together, if we are willing to trust in others, everyone can be enriched and celebrated for their uniqueness. Trust is essential to human life and lies at the heart of all relationships.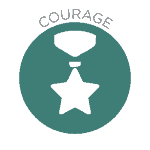 Courage – Do not be afraid 
For Christians 'having courage' or 'strength to carry on' is linked to faith in God's promises – promises of God's presence, protection and power. When we encourage others, we are helping them to find courage. One of the most often repeated commands of God in the Bible is 'do not be afraid'. It is said that it comes at least 365 times – once for every day of the year! Christians recognise that human courage alone is sometimes not enough. They need the assurance of God's help and presence to stick to what they know is right.