"Teachers know their pupils well and plan to make learning challenging and interesting. Consequently, all groups of pupils, including the most able, make good progress"
Headteacher, Class Two Teacher and SENCo
2022 will be my 25th year of teaching in small and medium-sized schools throughout Gloucestershire. 
It's an absolute joy to still have a teaching commitment and be able to lead and mentor colleagues while maintaining that vital classroom connection. 
I am fortunate to lead a dedicated and talented team and to enjoy the support and assistance of an active governing body, diocese and PTA. 
My daily highlight though is seeing the delight and wonder on a pupil's face as a new idea or skill sinks in. 
I am Mum to three young men and love nothing more than long walks with my husband, our dog and whichever sons may join us!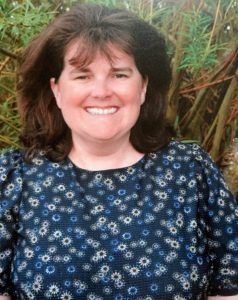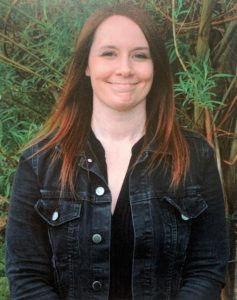 After many years teaching in a very large school in London, I have loved coming to Down Ampney and seeing the individual care and nurture we can provide for each child. We get to know each child in the school extremely well and are able to form brilliant relationships with them in order to help them flourish. 
We have fantastic indoor and outdoor space in class one, and I love coming up with creative ways of using it. It's great seeing the children really enjoy the resources, and my favourite area is the role play. Children really get into their roles and fantastic learning takes place. 
When I'm not at school, I love being outdoors and enjoy spending time with my family. 
I have been teaching for nearly ten years, having spent eleven years working for advertising agencies in London. Working with children has always been a passion of mine and I have been lucky enough to be able to follow this dream, spending most of my teaching career in Gloucestershire schools. Teaching in a small village school is an incredible experience; a chance to really get to know the children we share our learning with and to be able to spend time with children from all year groups, working and playing together. I have young children and love sharing books and games that we have enjoyed at home. I love Science, having grown up with two Science teachers for parents, and our lessons at school are always filled with wonder and exploration. When I am not teaching, I am a keen runner, a good skill to have when racing around with children at playtimes! I may also end up being a little bit competitive when we do our warm up runs in PE!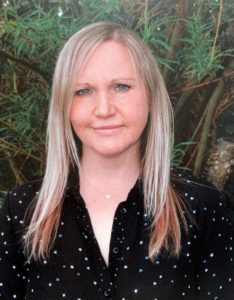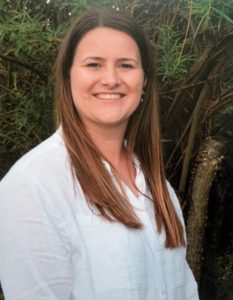 I love the way that everyone works together and supports each other at Down Ampney, both the children and the adults alike. There is a real sense of devotion to continual improvement whilst still upholding the school's vision and values. There are strong, positive relationships with every member of the school community.
I have enjoyed getting to know all of the children on an individual level, finding out what works for them and adjusting learning styles. I love teaching English, seeing the children's ideas build and expand, allowing them to express their ideas through writing in different genres.
In my spare time, I enjoy reading, I love getting stuck into a good book. I also enjoy going on long walks and exploring new places.
I love working at Down Ampney because of the supportive working environment which gives the school a family feeling of which every staff member is a part of. Everyone is actively encouraged to continually develop their skills through professional development courses and peer to peer support.
My favourite part of my role is watching the development of children from when they start at Down Ampney to leaving for secondary school. I also enjoy the varied aspects of my role such as supporting children through various interventions and feeling like I've made a difference to their day.
My hobbies include bodyboarding, reading and exploring new places in my campervan.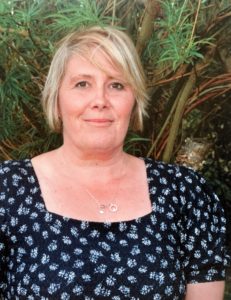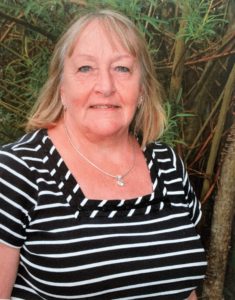 I have been at Down Ampney C of E Primary School for 25 years as a Midday Supervisor. I have three children who have all been through Down Ampney C of E Primary School and have thrived and all now have great jobs.
I love working at Down Ampney because of the activeness, creativity and resilience of all the children and staff. It brings me joy to see the growth and hope of Everyone Achieving, Everyone Believing and Everyone Caring and seeing the children's personalities grow.
I enjoy all aspects of my role, although I work in the office, I get to see and hear all the learning that is happening throughout the day. It's a privilege to be working alongside a team of dedicated staff and being able to share the achievements and success with them throughout the school.
I enjoy spending quality time with my family and our extending family and friends in my free time. We enjoy going for walks, swimming, camping, visiting National Trust properties and exploring new villages and towns.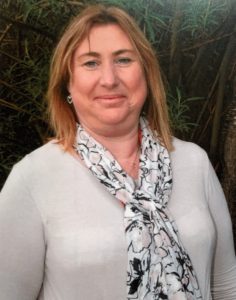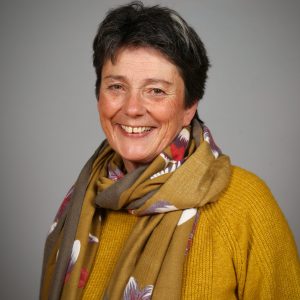 Supply Teacher and Teaching Assistant
I have been teaching for a long time, but over the years I have also been a schools' librarian, a children's librarian, a childminder, playgroup worker and a teaching assistant!  You may have spotted a common theme there: I like working with children! My favourite subjects to teach are English, History and RE but I still enjoy all aspects of PE and truly believe that "sport is for everyone" – you just have to find the one you enjoy. I have tried to retire several times over the last few years, but I am very pleased that Mrs Gray invited me to work at Down Ampney, where everyone has been so friendly and welcoming.  I'm also able to walk to work every day which is wonderful.
My other interests include reading, watching Match of the Day and spending as much time as I can with my 3 gorgeous grandchildren.
Supply Teacher and Teaching Assistant
Having been a teacher for many years, I took some time out to look after my 2 sons.  They are now both settled in school, and I am delighted to be able to get back into the school environment.  Down Ampney school has a real family feel, and I am enjoying being able to use my skills to work with the children and staff here.  Everyone works together to make the school such a special place, and I am so pleased to be a part of it.
When I'm not working, I am kept quite busy being a Member of the Salvation Army where I lead the Sunday school, play in the band and sing in the choir.  I also enjoy being the leader of a local Brownie group. In my free time I love spending time with my family, and having lots of adventures with my husband and 2 boys.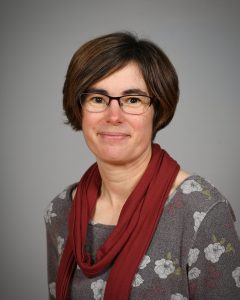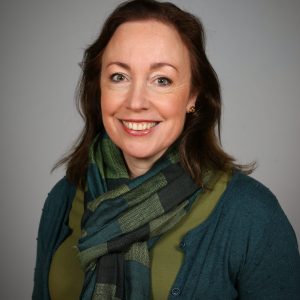 I joined Down Ampney Primary School in Spring 2021 as a Teaching Assistant having previously worked at a Montessori nursery school.
Working across all year groups, I really enjoy helping the children with their artwork and listening to them read. As a qualified gymnastics coach, I am delighted to be teaching gymnastics in the PE lessons.
Away from school, I treasure time spent with family and friends. My creative interests include baking cakes, all types of dance and I love trips to see musical theatre.