"Governors are unwavering in their support for the school. They challenge leaders effectively to gain a clear understanding of the school's strengths and areas for development."
Governor Information and Duties
The Governing Body of Down Ampney C of E Primary is made up of representatives from the Local Authority, the Diocese of Gloucester, Staff, Parents and the Community; they offer a variety of skills that are required to manage the school effectively. The appointment of Governors and the way they conduct school business is laid down by an Education Act.
The principle job of the Governing Body is to provide a strategic view, to act as a critical friend and to ensure accountability. The Full Governing Body meets regularly, at least once a term. The detailed business is delegated to one committee who meet often as necessary and is called Finance, Premises and Personnel. All key policy decisions proposed by the committee require the approval of the Full Governing Body. Visits to the school also take place on a regular basis.
Our Chair of Governors is Mrs Penelope Morse and our Vice-Chair is Dr Chris Nott.
Message from our Chair of Governors
Our Governing Body represents a broad spectrum of expertise and occupations that brings invaluable experience to the leadership of Down Ampney C of E Primary.
Governors are assigned specific responsibilities and visit the school regularly as part of their monitoring and control duties. The School's Development Plan is reviewed regularly and forms the basis of prioritised actions.
The Board of Governors is immensely proud of the school and its ability to provide a high quality of education and care to its pupils. Together with staff and parents, we strive for excellence and for attaining the very highest standards for our pupils.
Mrs Penelope Morse
Chair of Governors
Down Ampney C of E Primary School
My husband and I moved to Down Ampney at the very end of 2014. Both fully retired we were keen to become involved in the local community in a voluntary capacity and as I had always worked in education (I was a Primary Head Teacher and Local Authority Advisor) it seemed only natural to offer my services to the local school.
 I was delighted to be elected as Chair of Governors and I have endeavoured to use my knowledge and passion for education to assist the school to grow and develop.
I visit the school on regular basis and have got to know many of the pupils and their families. As a foundation governor I am committed to supporting the Christian vision and values which underpin all our decision making.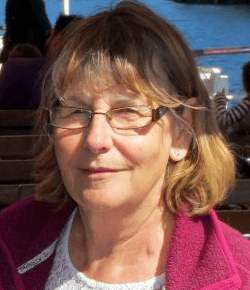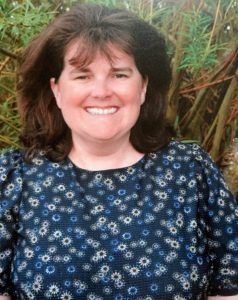 2022 will be my 25th year of teaching in small and medium-sized schools throughout Gloucestershire. 
It's an absolute joy to still have a teaching commitment and be able to lead and mentor colleagues while maintaining that vital classroom connection. 
I am fortunate to lead a dedicated and talented team and to enjoy the support and assistance of an active governing body, diocese and PTA. 
My daily highlight though is seeing the delight and wonder on a pupil's face as a new idea or skill sinks in. 
I am Mum to three young men and love nothing more than long walks with my husband, our dog and whichever sons may join us!
I am passionate about supporting our local village and have enjoyed being a governor for the past 8 years.  Both of my children have attended the school since we moved here in 2011 and I'm keen to ensure that the school continues to flourish for future generations.   
I bring a broad range of skills to the role of governor, with over 20 years professional experience working in central Government, Management Consulting and Financial Services.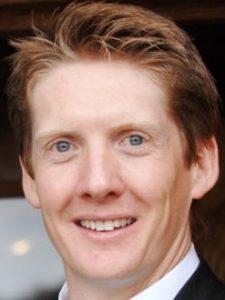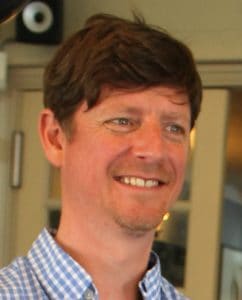 I am a Parent Governor, having served since November 2015. I have two children at the school and live in the village, so have an interest in seeing the school become an excellent environment to provide the education and start in life that every child deserves. As well as being Vice-Chair on the full governing body,  I also sit on the Finance, Premises and Personnel Committee.
I work in IT, specifically as a software developer – I design software and write code. I have experience in running my own company and providing software and consultancy services to other organisations. With my background and skills in IT, I hope to be able to help develop and improve the IT strategy within the school.
I have been a Parent Governor since November 2015. I am a member of the Finance and Premises Committee.
I now only have one child at Down Ampney School as my other child has now moved on to Secondary.  My motivation for becoming a Parent Governor? Quite simple. I want to ensure that my children and all of the other children in Down Ampney School get the very best education and learning environment that they can.
For the last 30 years, I have worked in the IT Industry in various roles and am currently Business Development Director for a major Global ICT Company. The skills that I bring to the role of Governor include a thorough understanding of IT, Marketing, Strategic and Business operations, Management and running Projects. I also like to think that I know how to get things done and what 'good looks like. I work in London but my job takes me all over the UK and into Europe.
When I am not at work I enjoy time with all of my family and friends. Along with my eldest son and middle daughter we support Manchester United and attend as many games as we can. I also enjoy good food and wine and anything to do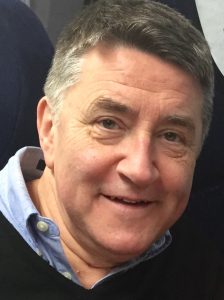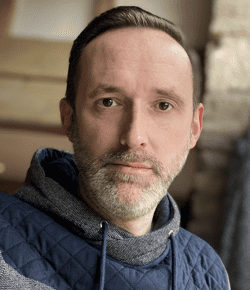 All three of my children have attended Down Ampney Primary School since we moved to the village in 2016.
As a professional designer and agency owner, I am passionate about technology and the arts. I believe in the importance of creativity in learning and endeavour to use my skills to help the school in any way I can.
Ex-Officio Foundation Governor
I have been Team Rector of the South Cotswolds Team Ministry in the Gloucester Diocese since July 2014, which comprises some 22 historic churches across 15 rural parishes with a team of clergy. I have direct responsibility for five rural parishes in 'The Ampneys' near Cirencester and have been there since September 2011.
Before that, my career had been in housing for some 26 years. I have a wide range of experience and expertise in housing management, development, finance and community engagement. I championed rural housing and housing options for older people and people with special needs. I was a member of the Local Government Association's expert advisory panel on the reform of Council Housing (HRA) Finance (2008-2011). When working for a local authority, I had a lead role in safeguarding and liaison with health and social services.
At present, I am a Governor of two small village Primary Schools; a Trustee of a small educational trust and a local community trust. I am a member of the Diocese of Gloucester's Houses Committee and Diocesan Synod. I am a Trustee of a national grant-making Trust – 'The Sons and Friends of the Clergy'.
I enjoy gardening, historic buildings, walking the family dog and keeping bantams. I am married to Nicola and we have a daughter Eleanor, who is studying medicine at Leeds University.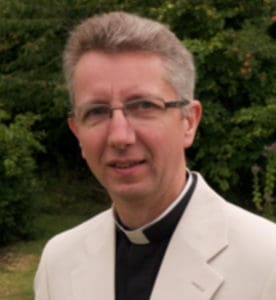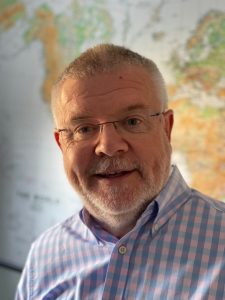 I was appointed as the Local Authority Governor in November 2018.  My family and I moved to Down Ampney in 2003 and my son spent his last two years of primary education at the village school.  I had a full career in the RAF, serving for nearly 35 years, before hanging up my uniform in 2012.  Since then I have primarily worked as a consultant covering Defence, Aviation and Crisis/Emergency Response Planning.  I have also held a pro-bono governance and scrutiny position with a housing association.
My son had an excellent two years at the school and I believe that the school is an essential asset to the village. I aim to bring my wide experience of both public and private sectors to help the school deliver the education that all children deserve and to be the one which parents choose for their children.