Small classes – big learning opportunities
Down Ampney Church of England Primary School
We are a small nurturing primary school set in the heart of a beautiful Cotswold village. We welcome children from Down Ampney and surrounding villages and towns and are only a short drive from Fairford, Cirencester and North Swindon. We offer a breakfast club daily (from 7:45 a.m.) and after school provision (until 5 p.m.). Parents and carers are able to drop off and pick up safely using the large village car park to the side of the school.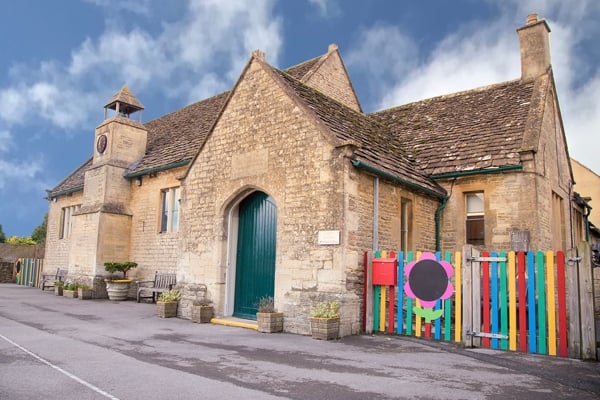 A caring school environment with a Christian vision
As a school, everything we do is underpinned by our Christian vision – Everyone achieving, Everyone believing, Everyone caring.
We have recently increased from a two-class school to a three-class school, and therefore we are able to teach children in groups of no more than 16. This allows us to personalise the learning for all of our pupils. The increase in the number of our classes has also created additional spaces to become available across a number of year groups, and we would encourage you to contact the school if you are interested in your child joining our school.